Beaches located under 15 minutes from Harestone.
Award Winning Balmedie Beach (7 mins)
In my opinion this is the best beach in Scotland & as far as Aberdeenshire beaches go, the longest!
This is the closest beach to Harestone, and is a meandering cycle along country roads (approx. 20 mins) or it is a 7-minute car journey. It offers endless walks where you will go for miles without seeing anyone! You can venture left to Newburgh Beach (6km) or right to Aberdeen beach (8km).
But this beach is not just about walking, there are massive ancient sand dunes that are the 5th largest in the UK (this picture doesn't show the true size) but you will know about it when you try and get up them!
Enjoy sliding down the dunes on boogie boards, or I have had the best time with the humble tray!
In 2021 Balmedie Beach was given a Visit Scotland's Beach Award for excellence in access, facilities and safety, local environmental quality, and community and heritage. There are BBQ stands and picnic tables available and a child's play park & toilets. There is also a lovely café on route to the beach where you can enjoy a coffee, cakes & meals or get a takeaway and relax on the beach!
The dunes support a wide range of wildlife amongst the heavy marram grass, including 225 species of birds. There are two streams that cut through the sand dune to enter the sea that creates a habitat for wetland wildlife.
It is the perfect location for catching the mesmerising sunrise, cosied up in a blanket with a breakfast picnic.
The bit of history
The beach is enthralling for WW2 enthusiasts. It was used as a bomb cemetery where unexploded bombs would be cleaned and detonated. There are still remnants of the defences of the war at the beach, including pillboxes & anti-tanks blocks. This is great for a good exploration!
The Menie Estate which is nearby was a minefield during WW2 as protection from a shore invasion. Fragments of land mine were still found during the construction of the Trump Golf Course.
Newburgh Seal Beach (13 mins)
This beach also boasts impressive walks, but this beach and dunes are all about the wildlife. It is one of the best places in the UK for spotting a plethora of marine life.
The Newburgh 400 strong seal colony is a must see and they can be safely viewed from the opposite side of the estuary. Be sure to take you camera as the curious seals will come close for a look at you too!
The area is also a good a place for spotting whales and dolphins which are often seen close to the beach.
There is ample parking and the Ythan golf club offer delicious meals with to die for views, or takeaway breakfast rolls!
The village of Newburgh also has a delightful pub serving delicious meals, walking distance from the beach and further into the village there are more cafés and pubs and a village shop serving ice-cream.
The Forvie National Nature Reserve is just 1 mile from Newburgh and is one of our natural treasures.
The large areas of bare sand and shifting dunes that dominate the southern end of the reserve have been compared to the Sahara Desert. It's a place of stark beauty.
The reserve covers almost 1,000 hectares of sand dunes between the North Sea and the estuary of the river Ythan. It is home to a rich variety of wildlife. Forvie is particularly renowned for its birds. These include a breeding colony of eiders, four species of breeding terns and a wealth of wildfowl and waders.
Aberdeen Beach (14 mins)
We are so lucky to have a beach 10 minutes from the centre of Aberdeen and 15 minutes from Harestone.
Aberdeen beach offers a seaside resort vibe. It is a favourite walking and cycling spot for locals (including me) and visitors and is bustling most days.
You can stroll the 7500 steps on the sand or along the smooth flat paths that run the full length of the beach. This is where you will find the independent pop-up food stalls selling every food type from burgers, breakfast, fish and chips, artisan pizza, vegan, Mexican street food, speciality coffee, cakes and of course Ice-cream.
There is even a large amusement park with its excellent rides & games, Codonas also has crazy golf and bowling. In this central hub you will find chain restaurants, independent cafes, a cinema and shops.
Fancy something a bit more adventurous?
Aberdeen beach offers great water sports, try your hand at surfing, paddle boarding, wind surfing or take one of the boat tours to spot dolphins


Stay with Us & Experience these Adventures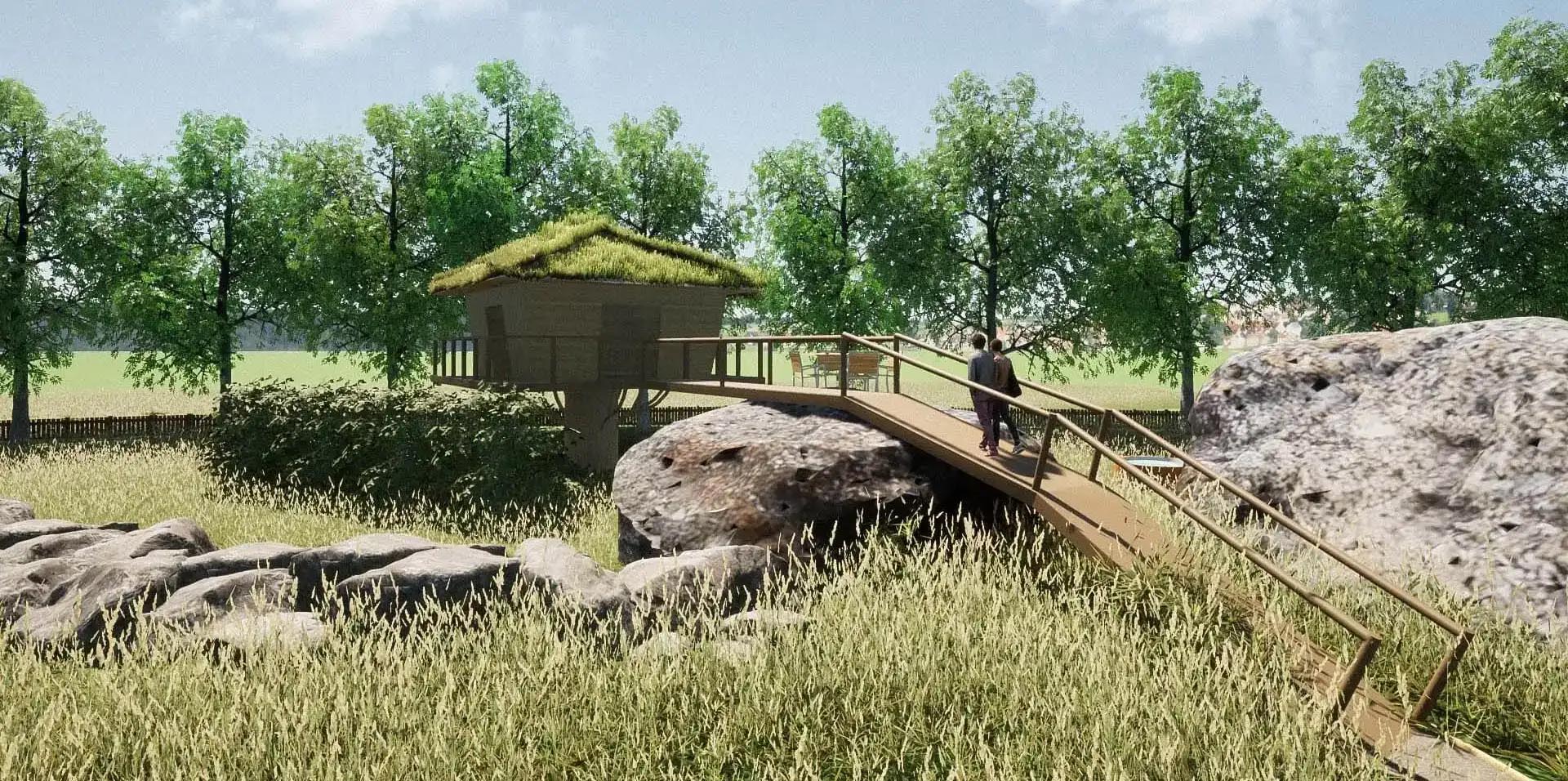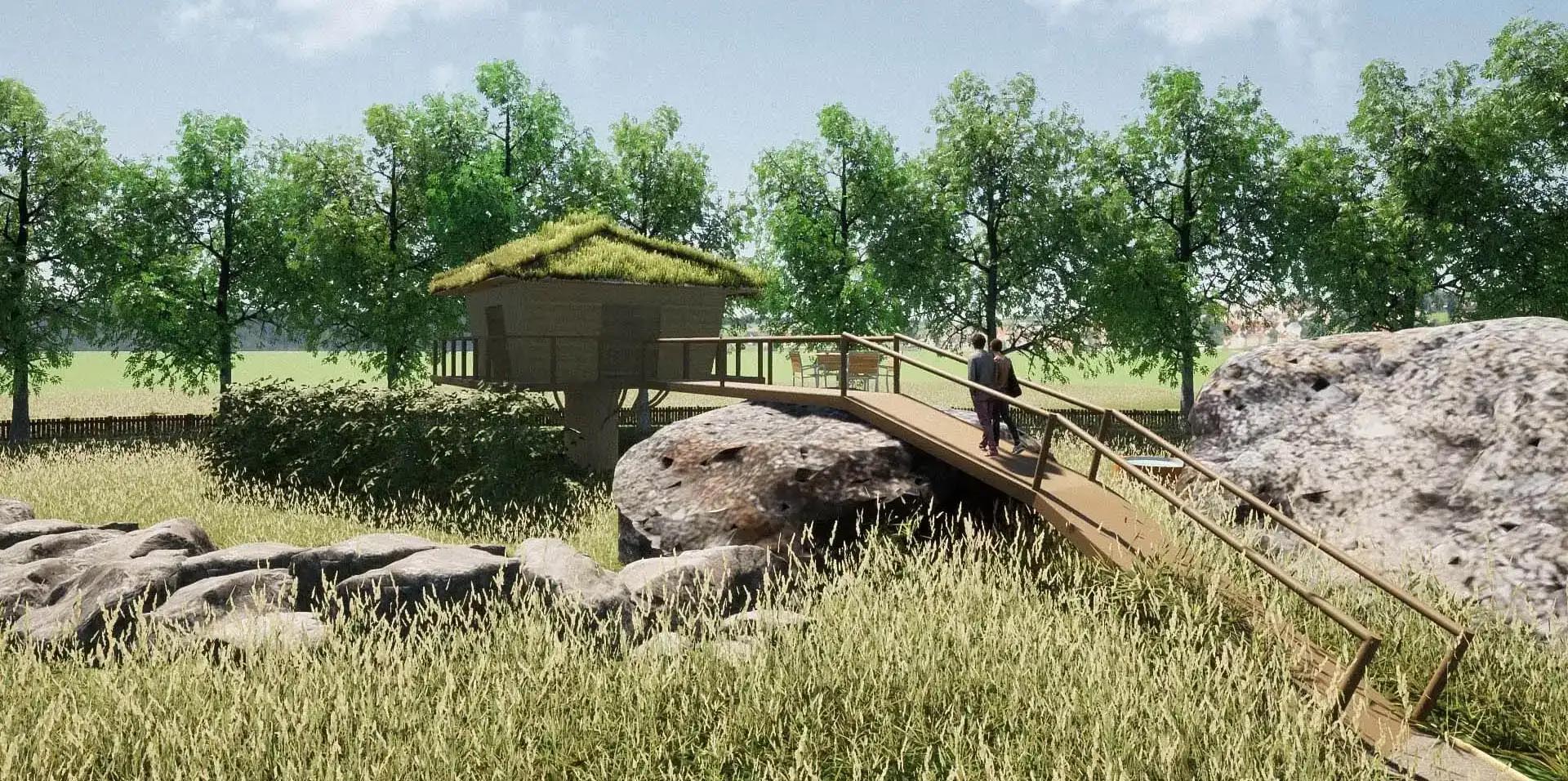 Do you want to be the first guests to stay in our boutique outdoor retreat ?
Luxury Treehouses
Converted Silo's
Grass Roofed Cabins
Unique Underground Burrow Houses
All with hot tubs / outdoor baths & much more
Don't miss out, download our adventure awaits guide and you will be entered
for a chance to win a FREE nights stay  in luxury !!