Dunnottar Castle is simply stunning and my favourite castle to visit and a photographers & history lover's dream! Located 25-30 mins from Harestone.

Perched on top of a 160-foot rock and surrounded on 3 sides by the sea it offers THE most dramatic of locations. It was a fortress to one of the most powerful families in Scotland – Earls Marischal.

The Castle has played host to some of the nation's greatest historical figures including William Wallace and Mary Queen of Scots and is famous for its role in saving the Honours of Scotland (the Scottish Crown Jewels) from Oliver Cromwell's army in the 1650s.

There is a delightful food truck with picnic tables selling a selection of Scottish dishes & coffees. From here you can explore the cliffs and around the castle for free or you can buy a ticket and enter castle ruins themselves (definitely worth it).

Why not combine your castle visit with a walk around the hidden gem of Dunnottar woods or a walk around the beautiful village of Stonehaven or try the amazing seafood at The Creel Inn in Catterline (the baked crab is amazing). Or all of them!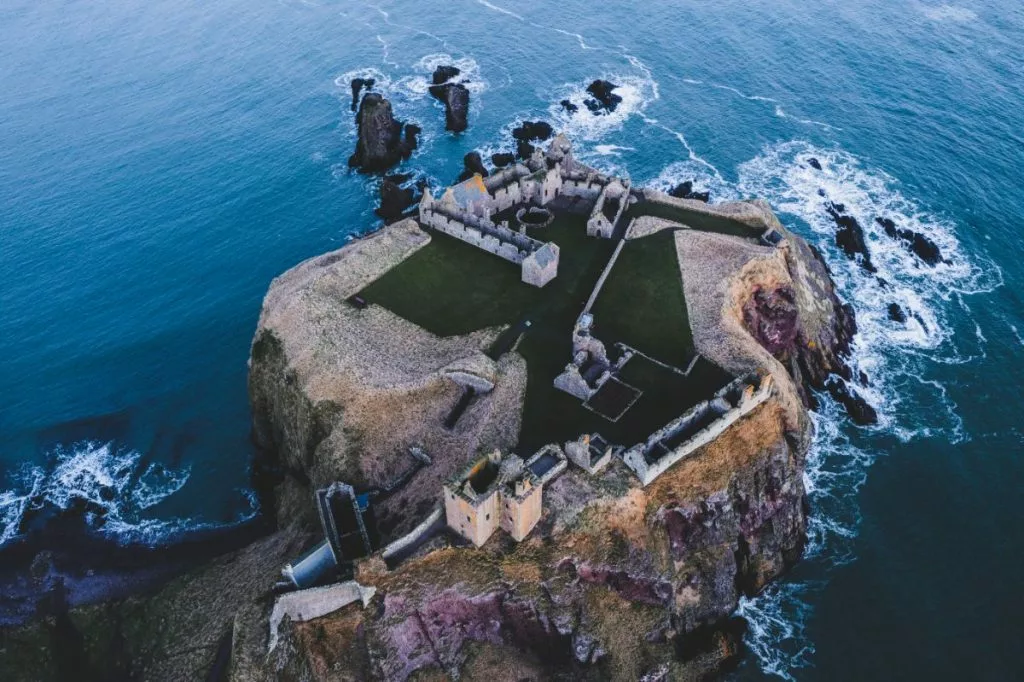 Dunnottar Castle History
The rock and the castle have been witness to Scotland's rich and tragic past that holds many secrets.
The rock which the castle stands on was forced to the surface of the earth during the Silurian period
There is evidence of Picts living on the sea stack of Dunnicair, just north of where the castle is situated today. The name dun is Pictish for fort.
Saint Ninian established a place of workshopon the site where the castle now stands and converts the Picts of Dunnottar to Christianity
1297- William Wallace attacks the English garrissonat Dunnottar, taking back Scottish control
1392- Sir William Keith, Great Marischal of Scotland, builds the first stone castle at Dunnottar, now known as The Keep
1562 – Mary Queen of Scots visits the Castle for the first time. Returning two years later and spending two nights there in September 1564
Dunnottar Castle Distance from Harestone Moss
25-30 mins
Entry Price
Adult – £9.50
Concession (age 65+) – £8.50
Child (age 5 – 15) – £4.50
Family (2 adults + 2 children) – £23.50
Guide book – £5
Visit Website
Stay with Us & Experience these Adventures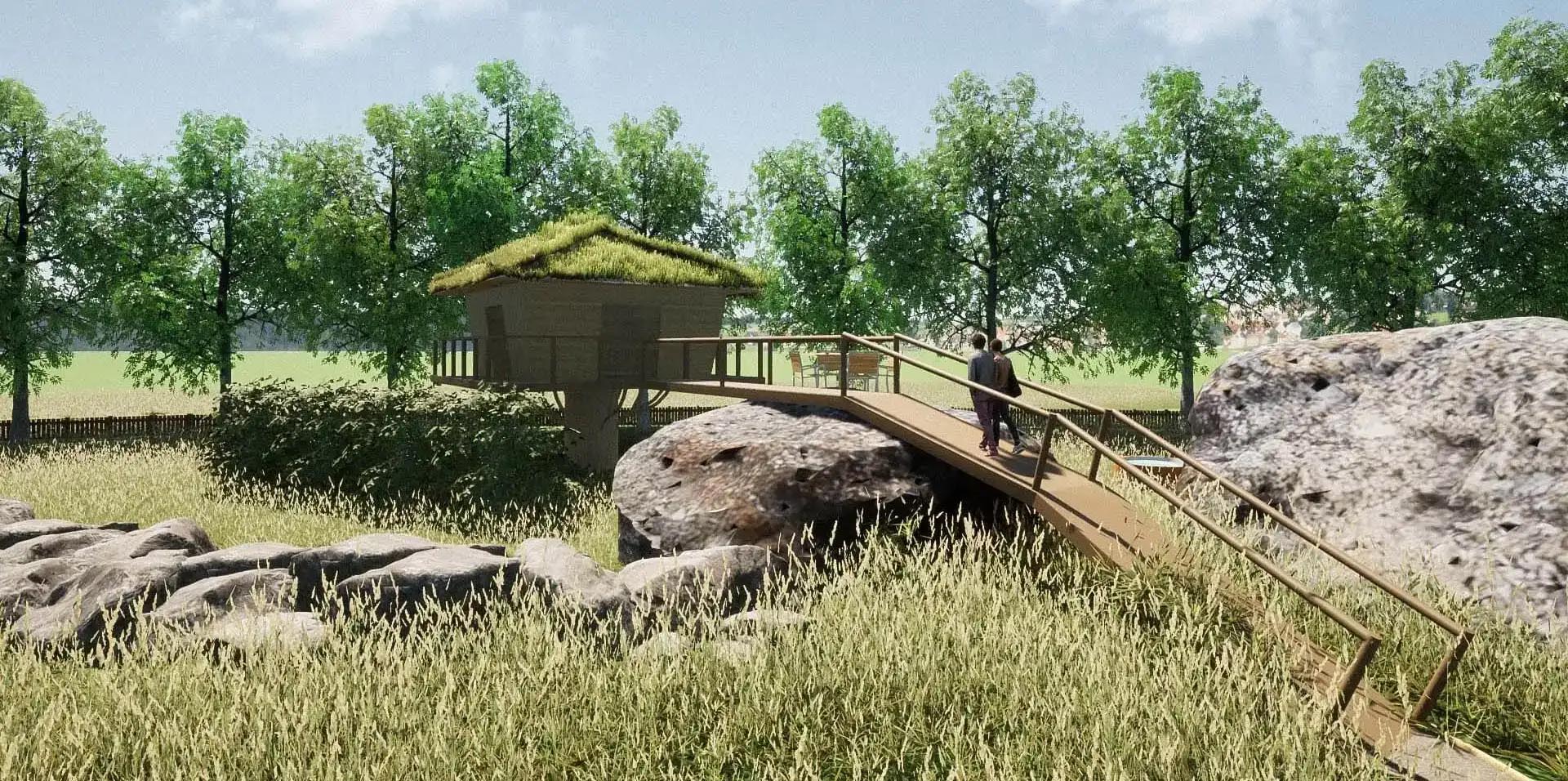 Do you want to be the first guests to stay in our boutique outdoor retreat ?
Luxury Treehouses
Converted Silo's
Grass Roofed Cabins
Unique Underground Burrow Houses
All with hot tubs / outdoor baths & much more