This beautiful estate is only 21 minutes away from Harestone and offers a great day out.
Stately and striking, Haddo House casts a huge impression from the moment you set eyes on it
You can take a guided tour of Haddo House (This takes about an hour), discover the beautiful, terraced gardens, walk for miles in the country park or let the kids play in the adventure playground.
Family portraits trace generations of Gordons, who played a huge part in Scottish history. George Gordon, 1st Earl of Aberdeen was Lord Chancellor of Scotland; the 4th Earl served as Prime Minister. More recently, Haddo was a maternity hospital during World War II – over 1,200 babies were born here.
The house is surrounded by a terrace garden with a lavish herbaceous border and geometric flower beds. A magnificent avenue of lime trees leads to Haddo Country Park.
Wildlife watchers can visit the two birdwatching hides and red squirrel feeding station. The estate suffered badly in the Arwen storm of 2021, so you can also get involved and help in the restoration project.
Haddo is also home to a vibrant local art scene with many performances taking place throughout the year
Little bit of History
The history of Haddo House is quite interesting. It was first designed in 1732 by William Adam as a Georgian property, then refurbished in 1880 for the owner's wife. The modernisation was done at a cost of £1.25 million, this was in the1880's!
Haddo House has hosted most members of the Royal Family since Queen Victoria and her husband stayed at Haddo in 1857. The tour of the castle includes a visit to the room where she slept

Haddo House Eating and Drinking
There are many beautiful picnic spots here with tables provided. But if you don't feel like making it yourself there are lovely tea rooms and cafes with both inside and alfresco dining option. One of the cafes is housed in the old stables and is lovely!
Cafe open 10.00- 1600


Haddo House Distance from Harestone Moss
21 minutes

Haddo House Entry Price
Free to picnic on grass outside actual estate and wander some of the grounds- this is still a very pretty location
Adult – £14.50
Concession (age 65+) – £11
Young Scot – £1
Family (2 adults + 2 children) – £33
Haddo House Opening
House – 1100 – 1500
Cafe – 10.00- 1600
Shop 11.00- 1600
Garden & Grounds – Dusk til Dawn

Visit Website
www.nts.org.uk/visit/places/haddo-house
Stay with Us & Experience these Adventures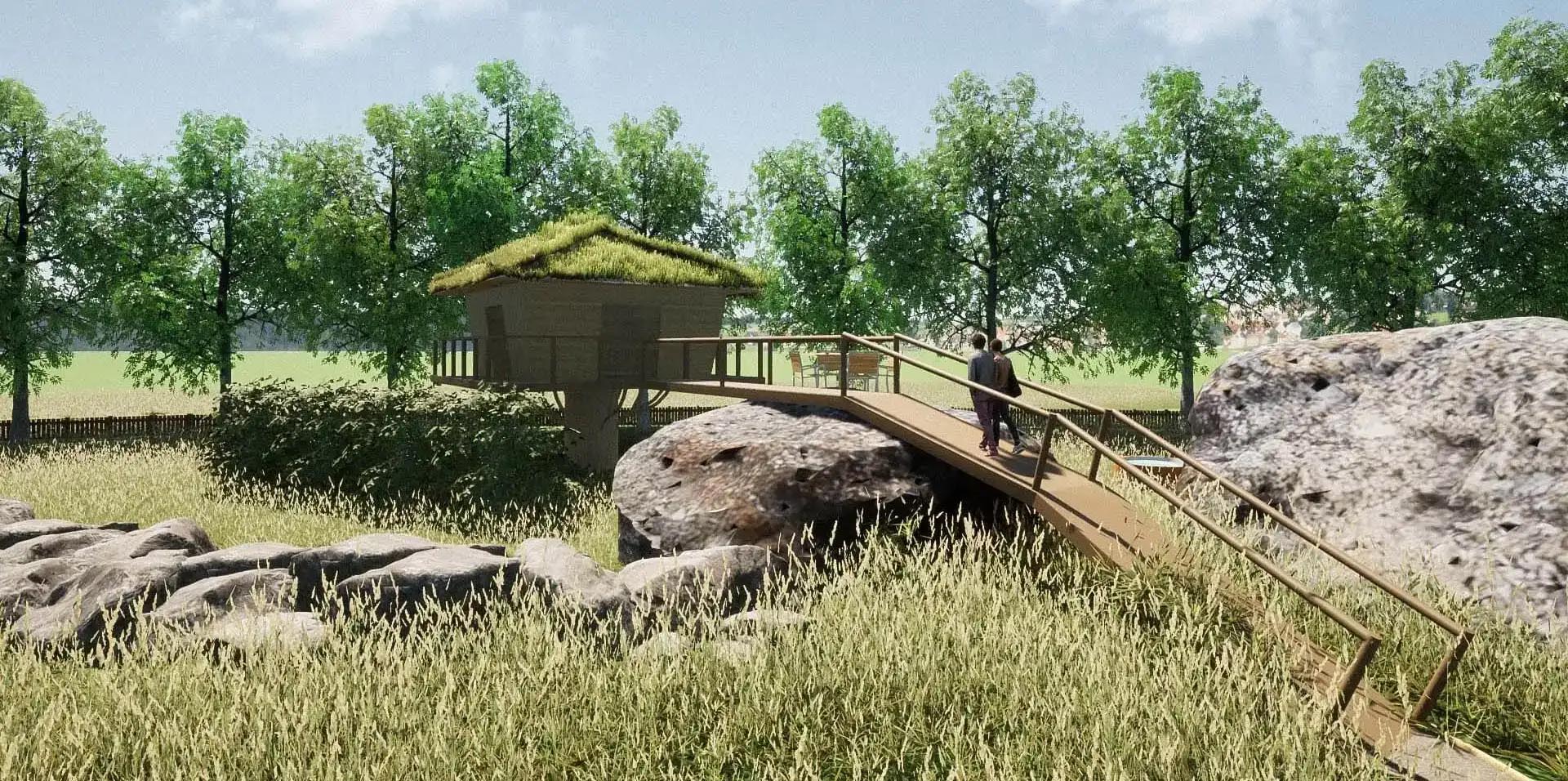 Do you want to be the first guests to stay in our boutique outdoor retreat ?
Luxury Treehouses
Converted Silo's
Grass Roofed Cabins
Unique Underground Burrow Houses
All with hot tubs / outdoor baths & much more