Slains castle is the closest castle to Harestone Moss and famous for many reasons, but its most famous claim to fame – it is believed that the castle is the inspiration for Bram Stoker Dracula for the setting of the tale in Count Dracula (1897).
It also featured in season 1 of the The Crown where it stood in for Castle Mey when the Queen Mother goes to Scotland & celebrities were entertained here in the 19th century!

It lies on the rugged coast of Cruden Bay, and has been reconstructed many times since its construction in 1597. The ruin you see today is the inevitable result of the castle's location and various misfortunes becoming the owners over time. The roof was removed to avoid paying taxes!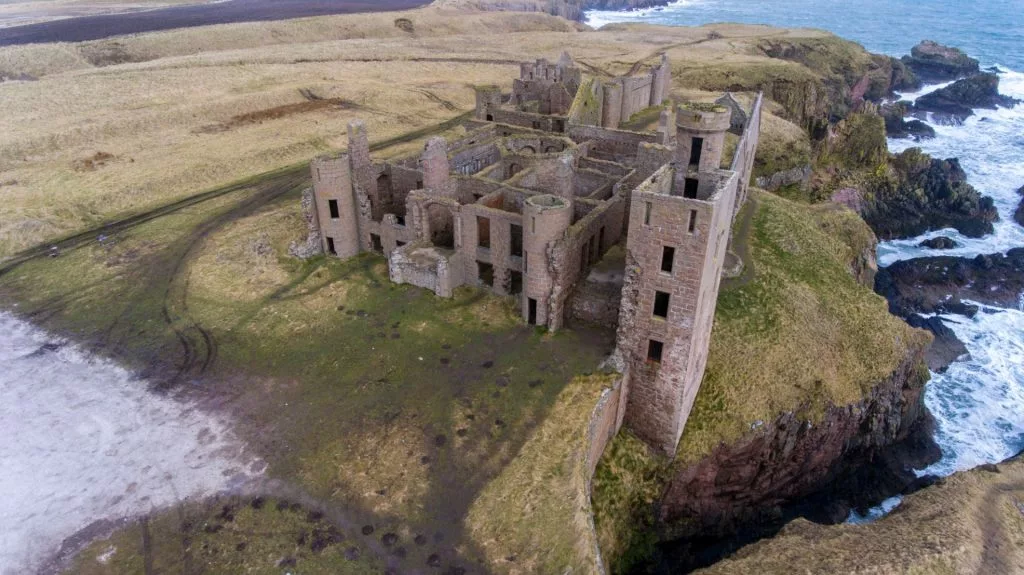 It is however a spectacular ruin. It is right on the cliff edge and offers breath-taking photo opportunities from every angle.
There are, confusingly, two Slains Castles on this stretch of coast. The original lay a mile north-east of Collieston and about six miles south-west of its successor. This was built in the 1200s as a fortress. But in 1594 the owner, the Earl of Erroll backed a plot by the Earl of Huntly against King James VI. James responded by blowing up Old Slains Castle, and not much remains today.

You can enjoy the walk from Cruden Bay village to Slains (1km). The pretty village has a lovely pub and harbour and a vast beach to explore.
Slains Castle Distance from Harestone Moss
25-30 mins
Entry Price
Free
Visit Website
Stay with Us & Experience these Adventures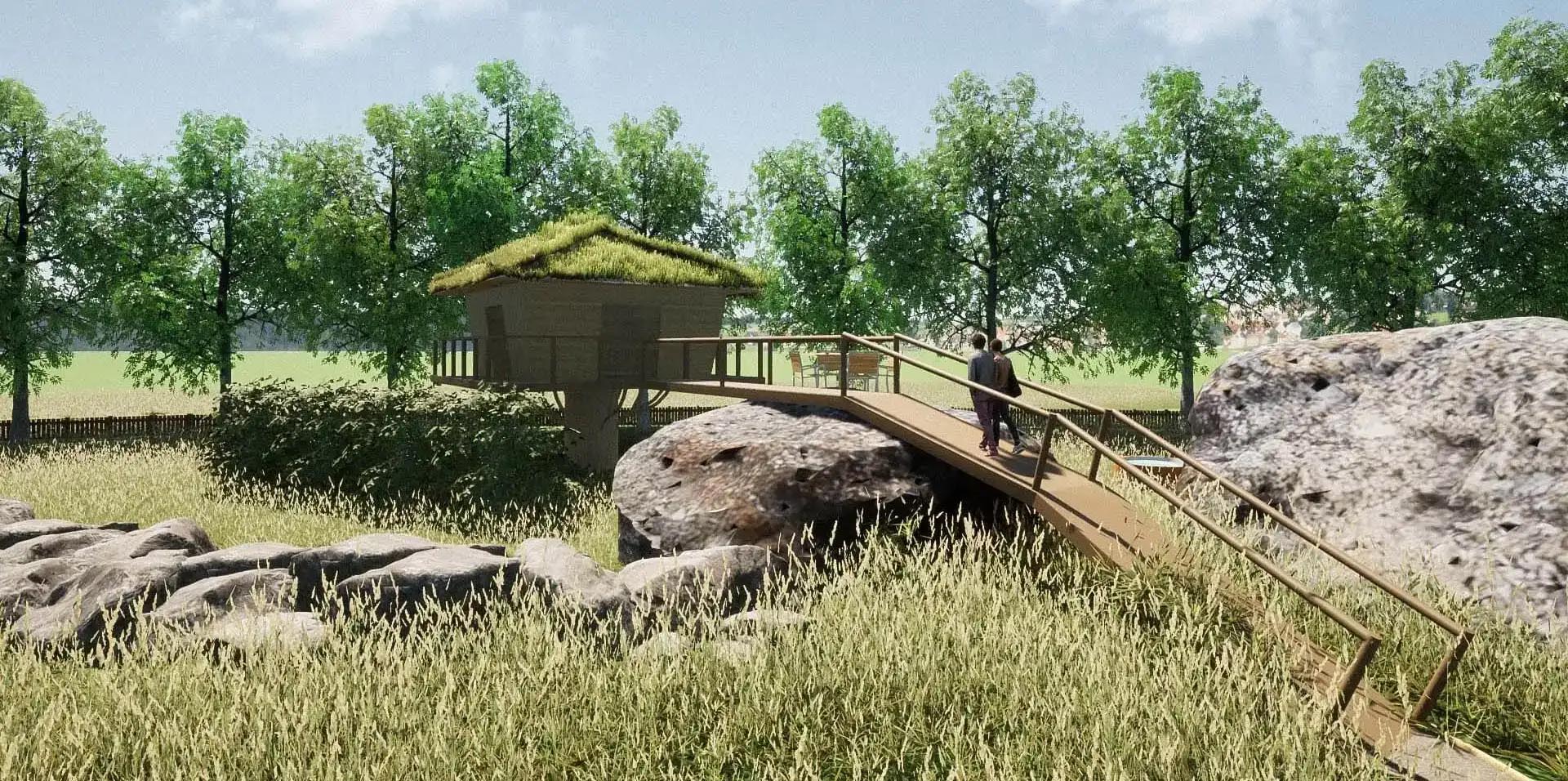 Do you want to be the first guests to stay in our boutique outdoor retreat ?
Luxury Treehouses
Converted Silo's
Grass Roofed Cabins
Unique Underground Burrow Houses
All with hot tubs / outdoor baths & much more