Wild swimming or open water swimming has grown massively, as has the interest and benefits of cold water therapy. There is nothing quite like a swim in nature, and its extra special in Scotland. With our coastline, lochs and meandering rivers.
Wild swimming Aberdeenshire- it is the perfect location, with such a variety of delightful options open to you.
And once your in …… its not that cold !
Knockburn Sports Loch
The loch is a purpose built and set in the heart of Royal Deeside. It is a great place to start open water/ wild swimming
The average depth is 1.5 metres and there is scope for loops from 400m to 800m. You can buy a day pass for £10 and also take part in paddle boarding and group swims.
40 minutes from Harestone
Hackley Bay
Hackley Bay beach is a hidden gem in Aberdeenshire. It is located in the Forvie National Nature Reserve and is sheltered by high cliffs and sand dunes. This is a golden arch of secluded sandy beach, perfect for wild swimming.
After your swim enjoy the views from the beach with a warm drink ,or stroll through the nature reserve.
23 minutes from Harestone
Cambus O'May
This in an incredible spot for wild swimming and this stretch of the River Dee gives you extra lovely views of the Victorian Cambus O'May suspension bridge and you swim by.
It is 4 metres at the deepest and there are flat rocks at the side that warm in the sun , so a perfect place to warm up after a cold swim !
This such a pretty setting and only 6 minutes from Ballater, where you can enjoy lunch or a coffee and everything the Cairngorms National Park has to offer.
1 hour from Harestone
Cullykhan Bay & Hell's Lum
Hell's Lum offers swimmers a dramatic network of caves, pools and beaches to explore. Hell's Lum is a partially collapsed sea cave accessed through a hole in the cliffs over Cullykhan Bay. When the wind blows the sea bursts through the hole.
Cullykhan Bay like Hackly Bay offers a crescent arch of protected beach, lovely for walks and swims.
56 minutes from Harestone
Linn Falls
Would you like to combine a distillery tour and then a wee wild swim ?
Tucked away inside a perfect woodland is the enchanting Linn Falls. This is accessed from the Aberlour Distillery, where you can take a tour and visit the lovely shop.
Follow the signs down the 20 minute walk along the burn, and once at the clearing the scene is breath-taking. It is easy to access the water and you don't get much more picturesque than this .
1 hour 17 minutes from Harestone
Balmedie Beach
This award winning beach is a designated bathing beach and offers calm water and amazing views to enjoy a bracing swim . Balmedie Beach only seven minutes from Harestone, so you can enjoy a morning dip before breakfast !
7 minutes from Harestone
Collieston
Collieston is a beautiful harbour town with two swimming spots. The beach area is sheltered from the harbour making it a calm spot for wild swimming.
20 minutes from Harestone
The more open area is popular with those going our on their paddle boards or kayaks.
There are also great trails across the cliffs where you can watch the waves crashing in.
Top tips to stay safe
Join a group to start with
Never swim alone
Do your research
Wear colourful clothing
Warm up afterwards
Stay with Us & Experience these Adventures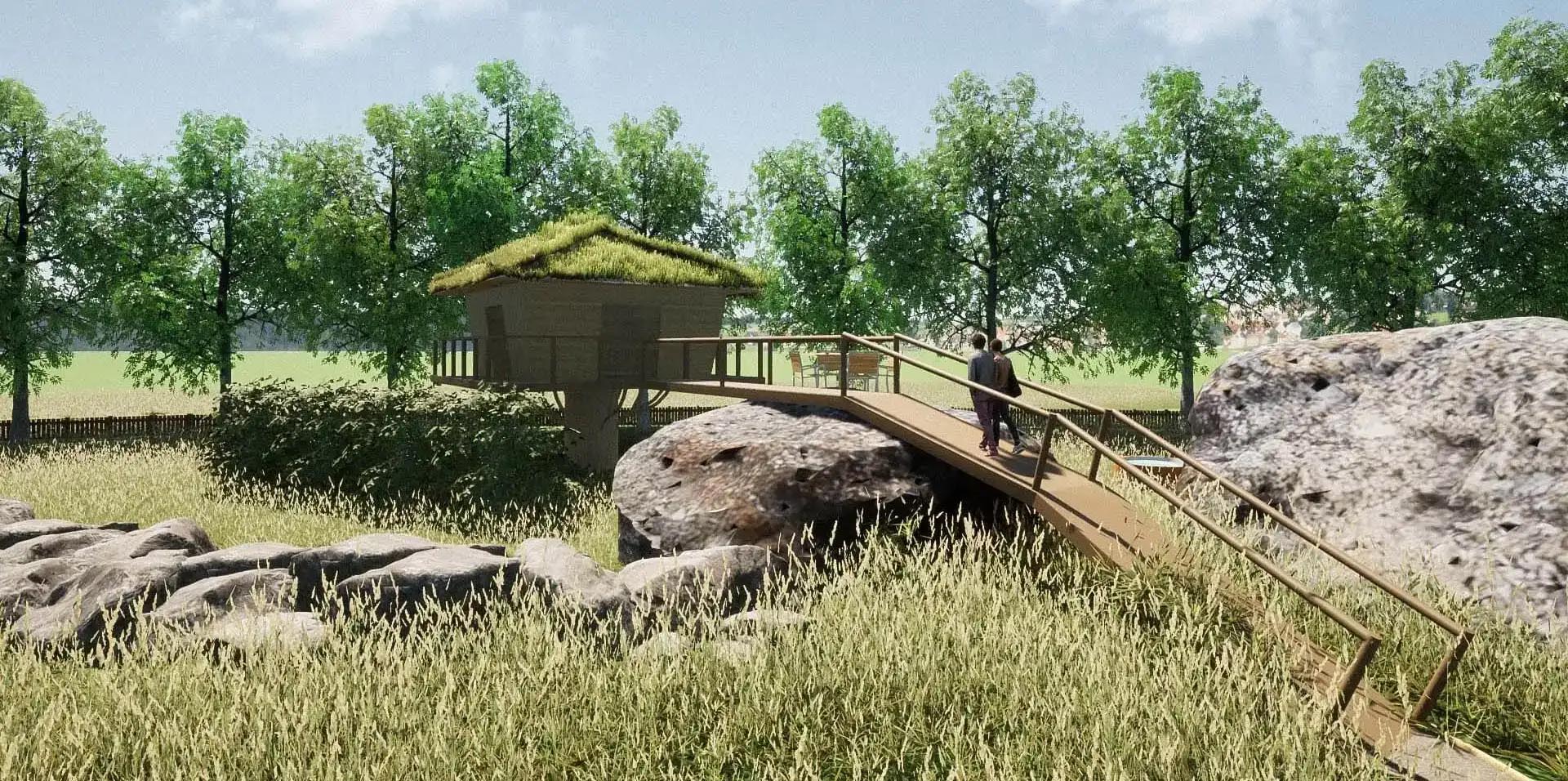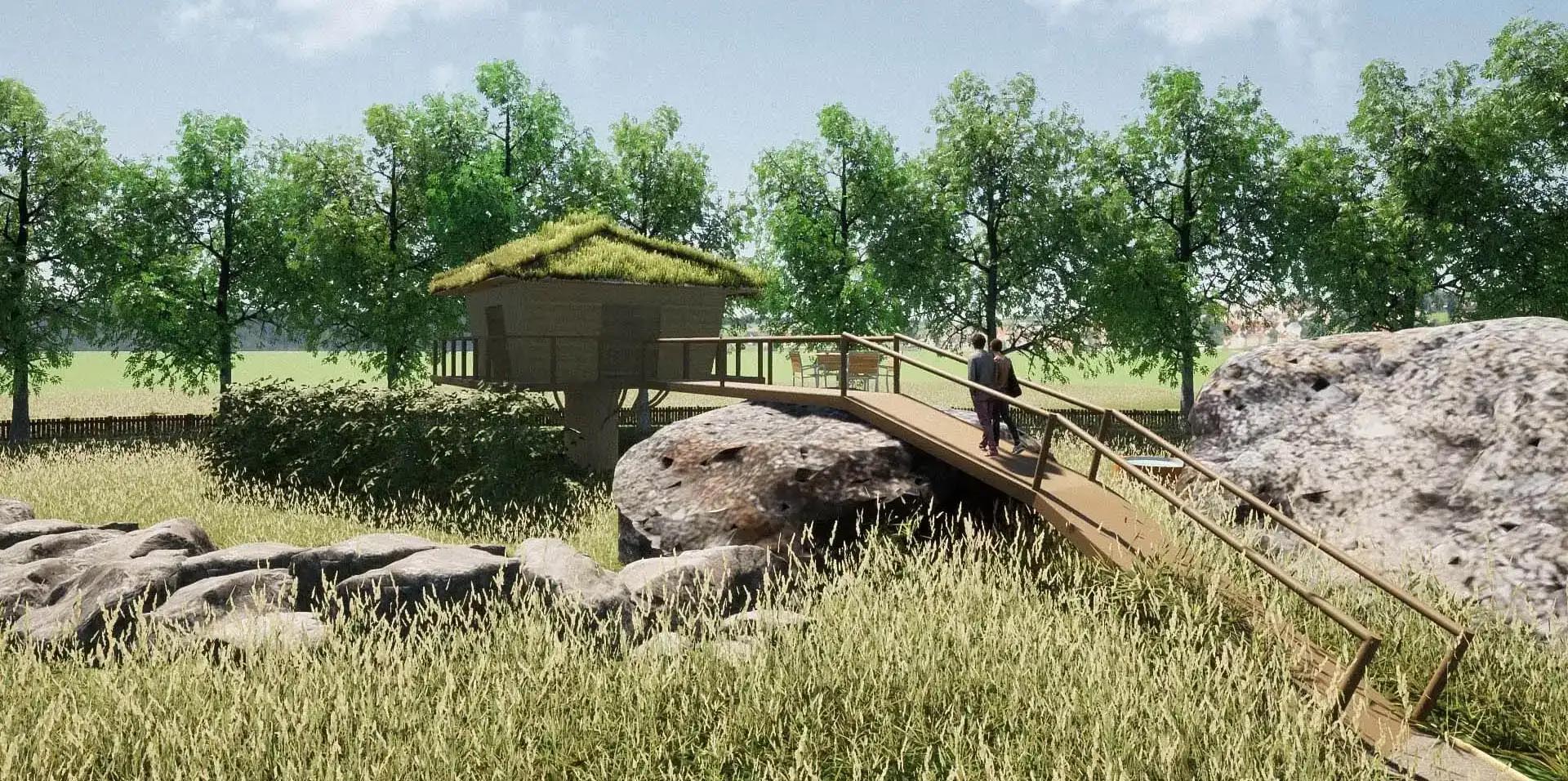 Do you want to be the first guests to stay in our boutique outdoor retreat ?
Luxury Treehouses
Converted Silo's
Grass Roofed Cabins
Unique Underground Burrow Houses
All with hot tubs / outdoor baths & much more
Don't miss out, download our adventure awaits guide and you will be entered
for a chance to win a FREE nights stay  in luxury !!