There is diverse and exciting street food scene in Aberdeen. From Ship Row, Staxx, to the independent pop ups at Aberdeen beach. Every taste will be catered for !
It has also given rise to allow small, local businesses a space to flourish in the city and gain a following and foothold .The reinvention of the food scene over the past years has been great and it is sure to increase and hopefully become a street food destination .
Aberdeen Beach Street Food Scene
The beach is popular with locals and tourists all year round, and offers marvellous views while you sample the plethora of street food delights. Why not walk the 7500 steps along the beach front sampling a bit from each.
Highland Café Bus
Get the best views of the ocean, and maybe a dolphin from the top deck of this double decker bus. Or enjoy a takeaway and get the sand between your toes.
They are famous for their breakfasts, but offer a vast array of delights .
Shakes, waffles, burgers, hot dogs & coffee.
Aye Aye Amigo
Bringing Mexican spice to Aberdeen beach is Aye Aye Amigo. The bright yellow street food truck is located at the Fittie end and offers tacos, burritos and quesadillas, where you can choose your own fillings and sauces. Amigo's special recipe beef chilli is a must try. They are taking a little break but will be back soon… hopefully 

Roots @ the Beach
This unique vegan food truck is hard to miss with its bright green colour and surfing-inspired artwork across the back of it.
The chef uses his experience from his time living in South Africa, and he's created this up-and-coming brand that appeals to not just vegans and vegetarians, but meat-eaters too, with its 100% plant-based offering. They have outdoor seating to make the most of the views and offer a varied menu that will not disappoint.
Crispy tandoori spiced chickn' meatballs, smoked baba ganoush, wild garlic sauce, pickled red cabbage, dandelion salad, foraged herbs, grilled flatbread & fresh chilli
Loaded Fries
Southern style fried chick'aint fillet coated in tangy buffalo hot sauce, served in our toasted brioche bun with Ranch sauce, pickles, cheese & rainbow slaw
Homemade crispy 'brie' fritter, sausage and herb patty served in our toasted brioche bun with sundried tomato & pumpkin seed pesto, roast garlic mayo & pickled roast peppers & carrots
Firecracker Mac n' Cheese Loaded Burger
Pizza Project
Their doughs are all made from scratch and are hand-stretched to order.
Influenced with Italian vibes and a Scottish twist.
This ever-evolving pizza project plans to keep bringing you a variety of flavours from countries all over the world
The wood fired pizza are absolutely delicious !
Cairn Coffee
Cairn Coffee's quirky black and white truck brings barista-style coffee to the beachfront. Serving iced filter, batch brew and espresso coffee, Cairn is partnered with Machina Coffee to bring their unique blends straight from the roastery to you.
They love the vibe at the beach and the community feel of all the businesses.
Fit Fine Fish & Chip Tram
You can't have a beach in UK not offering Fish and Chips !
The converted tram cart offers traditional fish and chips and haggis if you fancy a try.
This should be enjoyed in the sand with the sound of the waves in the background.
City Centre
Ship Row Village Street Food
Set on what was once one of the most important streets in Aberdeen, Shiprow acted as the main connection between the city centre and the harbour, the heart of Aberdonian trade and of course, fishing. Subsequently, quality food has been a staple on Shiprow, with plenty fish markets and local grocers operating along this cobbled street as far back as early 1820s.
This deep-seated appreciation for food continues on now, as Shiprow Village aims to celebrate the various restaurants, bars and pop-ups, who all serve up passionately crafted, quality food.
Aberdam serves up classic Dutch fries topped with some fantastic ingredients, seasoning & sauces
Burning Hands and Plates serving up an interesting fusion street-food menu. Try Onigirazu rice sandwiches, Bahn Mi or Bun Salads as well as the American classics like Philly Cheese Steak or Spicy Wings
Hole in the Wall Pizza Co. – serving delicious stonebaked pizza from a hole in the wall!
Fancy a cocktail along with your street food ? Try out romantic candlelight tunnel venue – The Workshop
 
Staxx
This will open in 2022/23 and they have a great philosophy
'STAXX is a first home for young and start-up businesses, offering a secure and affordable city centre location from which to launch or grow the business of their dreams. A variety of creative local businesses will call STAXX home, including:
Street food- Craft drinks- Arts / design- Fashion
Our market is exclusively for independent businesses that stand together as one and see it as their duty to bring prosperity to the city of Aberdeen through enterprise'
Stay with Us & Eat somewhere new everyday !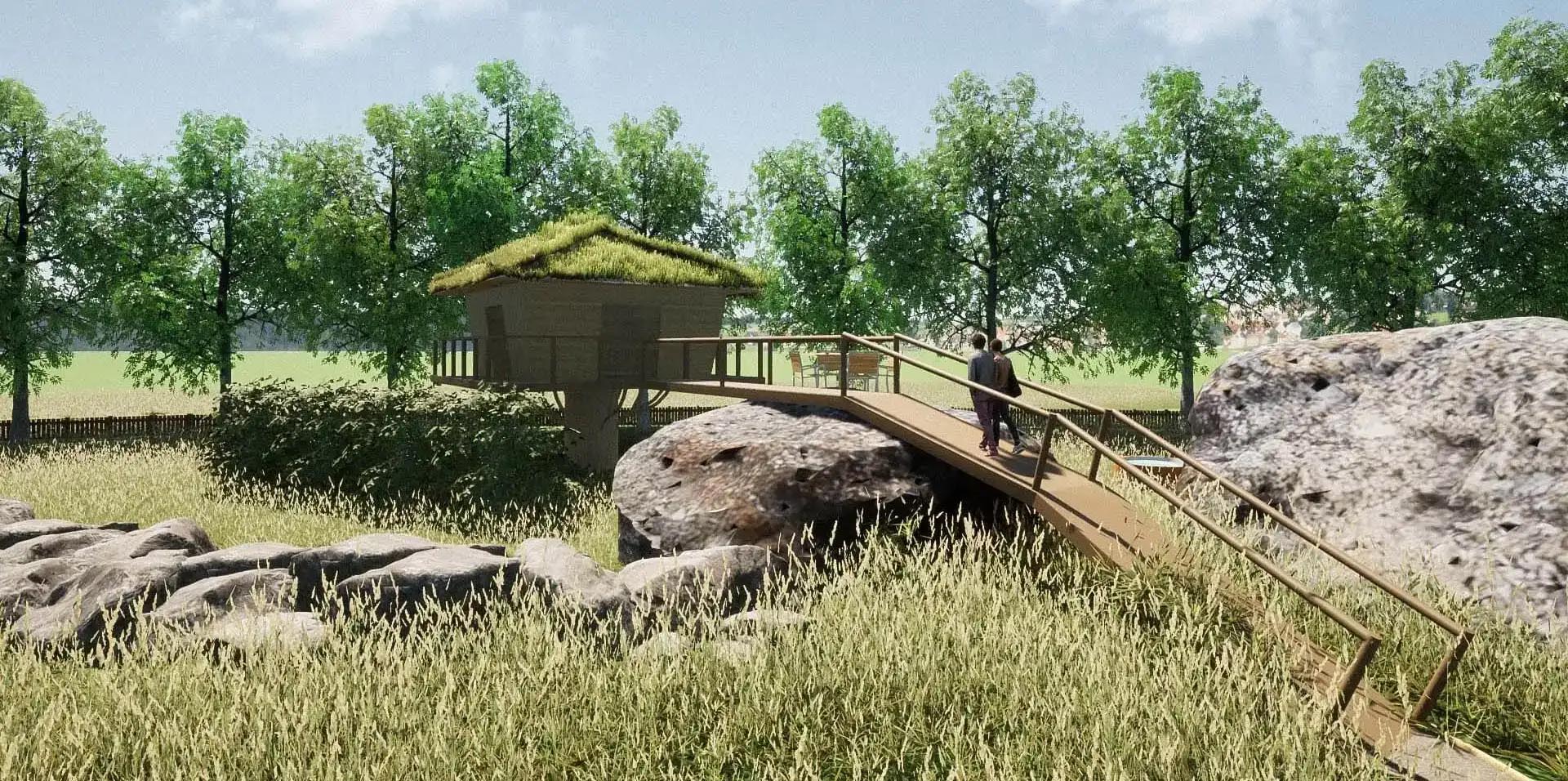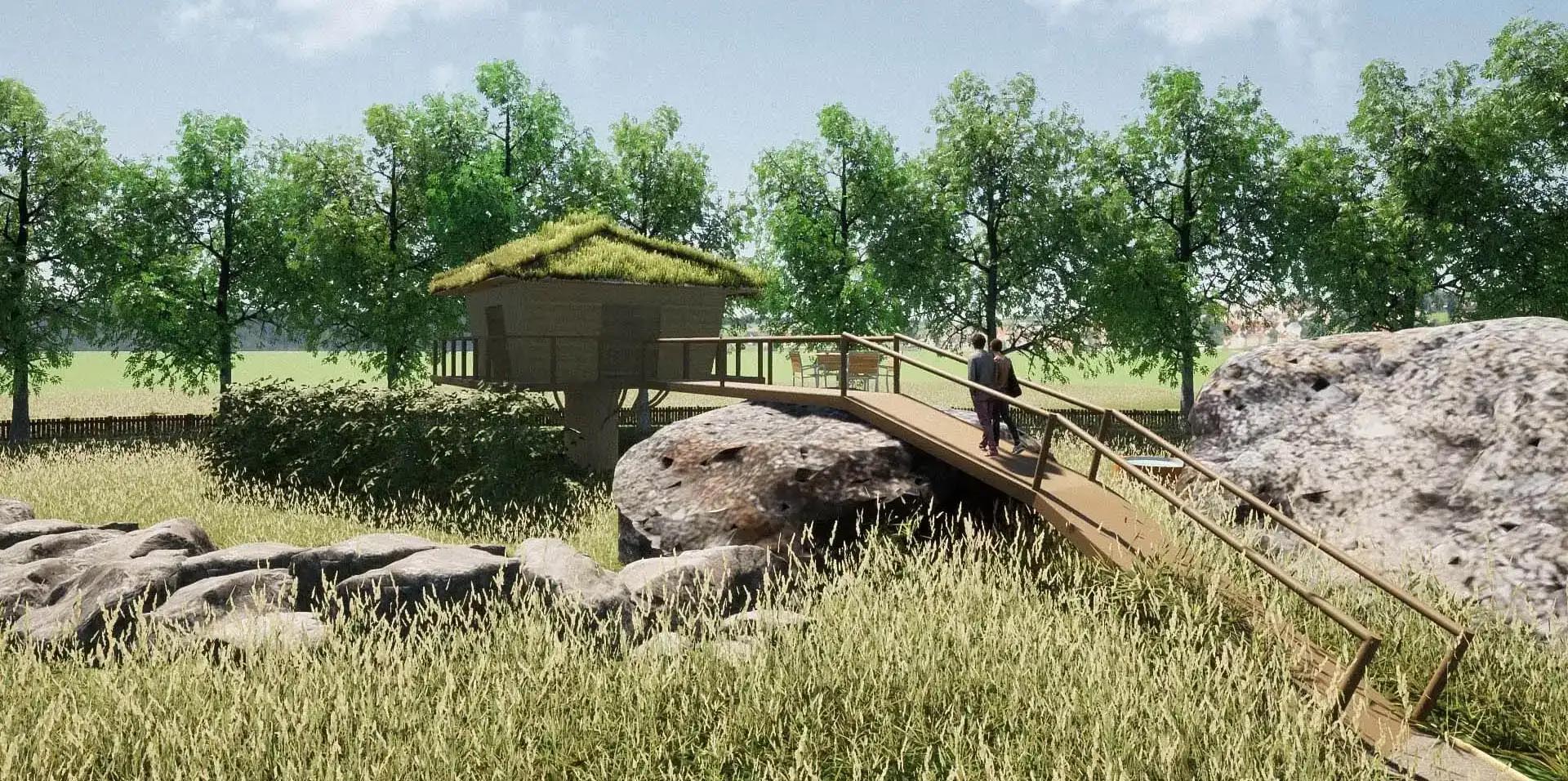 Do you want to be the first guests to stay in our boutique outdoor retreat ?
Luxury Treehouses
Converted Silo's
Grass Roofed Cabins
Unique Underground Burrow Houses
All with hot tubs / outdoor baths & much more
Don't miss out, download our adventure awaits guide and you will be entered
for a chance to win a FREE nights stay  in luxury !!